Mineral fertilizers, chemical products
Kazphosphate LLP is one of the largest producers of phosphate-based fertilizers and feed phosphates in the CIS and Europe
Detail
Sales leaders
With a complete production cycle, Kazphosphate handles all stages from mining and processing to the production and distribution of superior quality products
Mineral fertilizers

In agriculture, it is used as a concentrated granular nitrogen-phosphorus fertilizer.
Item 1 of 3
Catalog
Sales territory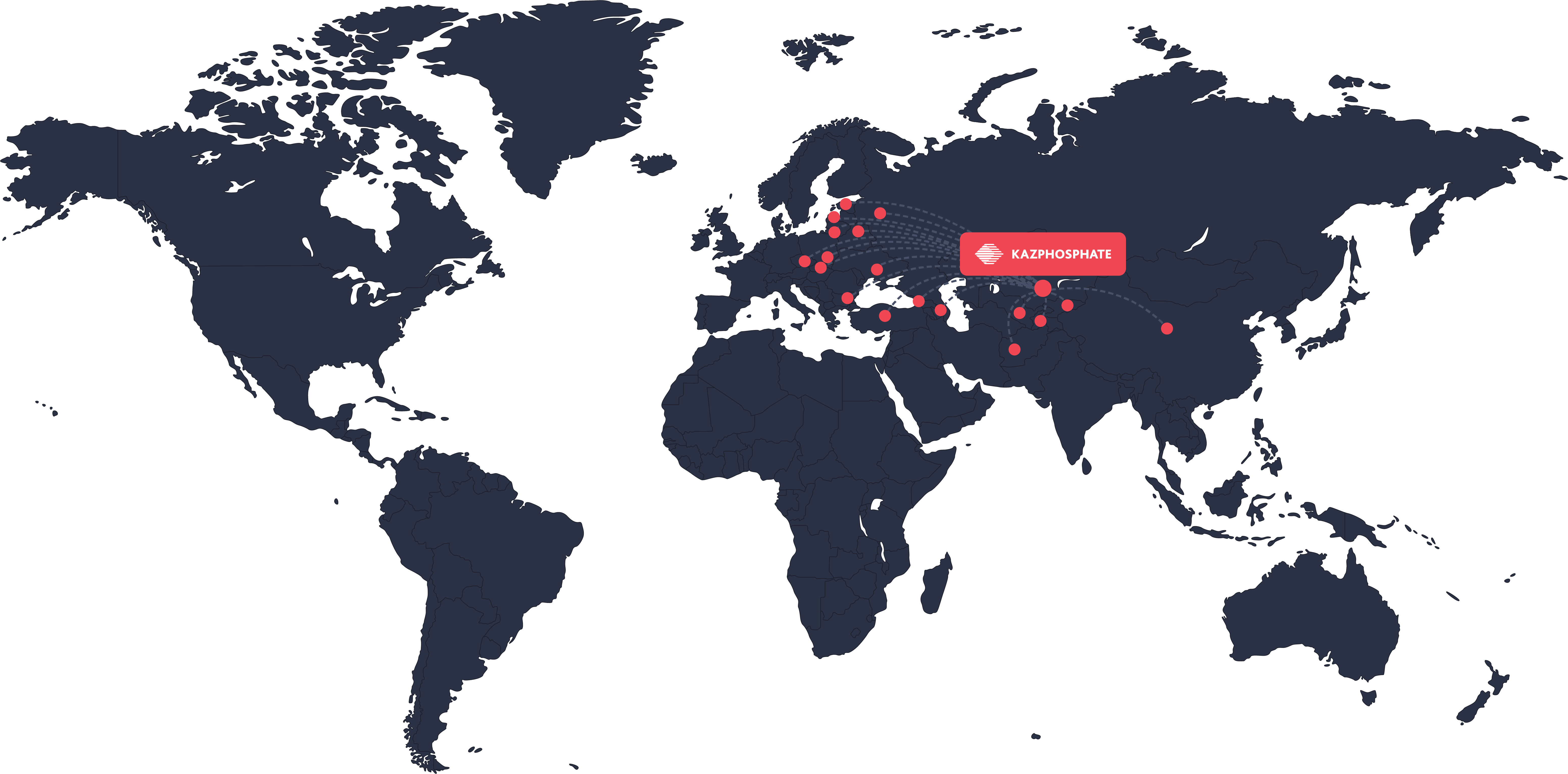 Kazphosphate LLP exports its products to the European, CIS and Central Asian countries.
We are focused not only on the production of quality certified products, but also on consulting support and assistance in use.
How to buy